The Voice of Rare Disease Patients in Europe
The Rare2030 Foresight Study – building a better future for people living with a rare disease
The Rare2030 Foresight Study continues! After one year of reflection and with a nearly 200-person-strong Panel of Experts, the study has reached its third phase.
Led by EURORDIS with nine project partners and initiated with the support of the European Commission and European Parliament, the Rare2030 Foresight Study is laying the foundations for policies that will create a better future for people living with a rare disease in Europe. Watch the new Rare2030 scenarios video.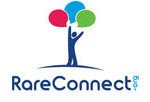 RARECONNECT
Share your story & connect with others worldwide in the multilingual FOXP1 community
EUROPEAN CONFERENCE ON RARE DISEASES & ORPHAN PRODUCTS
1,500 people attended the first-ever exclusively online ECRD last week!
EURORDIS BLACK PEARL AWARDS
Nominations for the EURORDIS Black Pearl Awards 2021 are now open
RARE BAROMETER VOICES
See preliminary results from the EURORDIS survey on how COVID-19 affects people living with a rare disease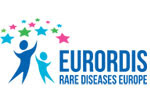 WHAT'S NEW AT EURORDIS?
Out now: ten new Rare Impact country reports on how to improve patients' access to cell & gene therapies
PATIENTS ADVANCING RESEARCH
EURORDIS contributes to new IRDiRC Orphan Drug Development Guidebook
ORPHAN MEDICINES
Follow us
This publication (or activity) has been funded with support from the European Union's Health Programme. This material only reflects the views of the author, and funders cannot be held responsible for any use which may be made of the information contained herein.