The Voice of Rare Disease Patients in Europe
New European recommendations on rare cancers
There are an estimated 5.1 million people living with a rare cancer across Europe and 200 types of rare cancers. The rare disease community and the rare cancer community are sometimes regarded as two different worlds. But this is far from the reality, as patients and their families share the same burden and face similar challenges created by the rarity of their conditions.
Based on the work done through the European Joint Action on Rare Cancers (2016 – 2019), the recently published Rare Cancer Agenda 2030 book sets out 10 recommendations to improve rare cancer care through effective policies.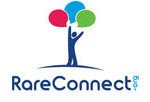 RARECONNECT
New RareConnect patient community for RUNX1-familial platelet disorder (RUNX1-FPD)
LIVING WITH A RARE DISEASE
28 passionate youth advocates have joined the Rare2030 Foresight Study – read their stories!
EURORDIS TV
Watch European Commissioner for Equality Helena Dalli's recent speech at the European Conference on Rare Diseases & Orphan Products.
OPEN ACADEMY
Learn about the EURORDIS Digital School on Social & Digital Media, a fully online, free programme for patient advocates!
RARE DISEASES INTERNATIONAL
Presentations from the recent RDI global meeting are now available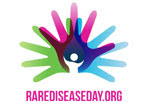 RARE DISEASE DAY 2020
World landmarks shined a light for Rare Disease Day 2020 – inspiration for your Rare Disease Day 2021 planning?!
EUROPEAN CONFERENCE ON RARE DISEASES & ORPHAN PRODUCTS
New preferential rates to access on-demand recordings of all 29 conference sessions!
EURORDIS BLACK PEARL AWARDS
Nominate your rare disease star for one of the 13 EURORDIS Black Pearl Awards 2021!
GET INVOLVED
Use the new EURORDIS call to action for policy makers on how to protect people living with a rare disease post confinement to advocate in your country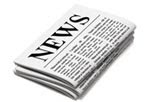 OTHER RARE DISEASE NEWS
Attend the Patient Engagement Open Forum series of virtual events on patient engagement in medicines R&D.
PATIENTS ADVANCING RESEARCH
New Solve-RD infographic & poster illustrating the rare disease diagnostic odyssey
EURORDIS EVENTS
Register for tomorrow's webinar on how to build a data strategy for the European Reference Networks
INTERNATIONAL
New World Economic Forum Precision Medicine Vision Statement
Follow us
Copyright © 2020 EURORDIS, All rights reserved. EURORDIS 96 Rue Didot Paris 75014, FRANCE Is this email not displaying correctly? View it in your browser