Opća skupština Ujedinjenih naroda usvojila je 16. prosinca prvu ikada Rezoluciju o 'Rješavanje izazova osoba koje žive s rijetkom bolešću i njihovih obitelji'.
Ova prekretnica je očitovanje istinske želje 300 milijuna ljudi koji žive s rijetkom bolešću u cijelom svijetu da budu priznati i službene obveze 193 države članice UN-a, uključujući 27 država članica Europske unije, da podrže politike rijetkih bolesti za promicanje i zaštiti prava svih koji žive s rijetkom bolešću i njihovih obitelji.
Sad je usvojen, što to znači za Europu?

The Voice of Rare Disease Patients in Europe
UN Resolution is adopted: what does it mean for Europe?
On 16 December, the United Nations General Assembly adopted the first-ever Resolution on 'Addressing the challenges of persons living with a rare disease and their families'.
This milestone is a manifestation of the genuine wish of the 300 million people living with a rare disease globally to be recognised, and a formal commitment of the 193 UN Member States, including the 27 European Union Member States, to support rare disease policies to promote and protect the rights of everyone living with a rare disease and their families.
Now it is adopted, what does this mean for Europe?
RARE DISEASES INTERNATIONAL
The UN formally adopted the first-ever resolution on Persons living with a Rare Disease on 16 December! This milestone marks a major step towards a brighter future for the whole community.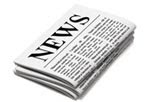 OTHER RARE DISEASE NEWS
We are extremely grateful to the BECA MEPs for including a section on rare adult cancers in their final report, which is lacking in Europe's Beating Cancer Plan, marking a milestone for the rare cancer patient community!
OPEN ACADEMY
Read our new article on the EURORDIS Open Academy now, and learn more about all the tools it has to offer, from free online learning courses to in-person training!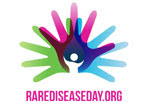 RARE DISEASE DAY 2022
The Rare Disease Day 2022 Campaign is officially launched! Get involved in this international rare disease awareness-raising campaign today by promoting equity for people living with a rare disease globally with the Equity toolkit.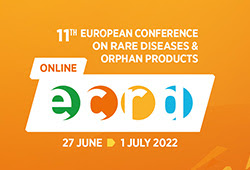 EUROPEAN CONFERENCE ON RARE DISEASES & ORPHAN PRODUCTS
Save the date – the 11th ECRD is happening from 27 June – 1 July 2022! EURORDIS is offering patient fee waivers for up to 80 patient advocates to attend the event to learn, network and share experiences.
EURORDIS BLACK PEARL AWARDS
Registrations are now open for the EURORDIS Black Pearl Awards 2022! Register to attend the online event, taking place on Tuesday 8 February 2022 now, and join this celebration of all the amazing work done by the rare disease community.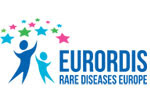 WHAT'S NEW AT EURORDIS?
EURORDIS has contributed to shaping the STAMP (the Commission Expert Group on Safe and Timely Access to Medicines for Patients) regulatory pilot project on the repurposing of authorised medicines (finding alternative uses for a drug that is already available) to support not-for-profit organisations and academia.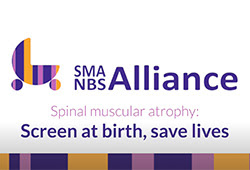 PATIENTS ADVANCING RESEARCH
Watch the latest video of the European Alliance for Newborn Screening "Spinal muscular atrophy: screen at birth, save lives" and download the SMA Newborn Screening Whitepaper!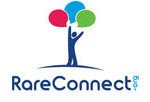 RARECONNECT
Are you looking to connect with others around the world who are living with the same ultra-rare disease? Check out the RareConnect general discussion community now where people are waiting to connect!!
ORPHAN MEDICINES
Follow us
This publication (or activity) has been funded with support from the European Union's Health Programme. This material only reflects the views of the author, and funders cannot be held responsible for any use which may be made of the information contained herein.